Three reported tornadoes swept through the South overnight, while flooding and other severe weather also wrecked havoc on the region, resulting in at least four deaths.
The tornadoes were reported in Kentucky, Tennessee and Arkansas. Two of the deaths reported so far were reported in Kentucky, while the third death occurred in Arkansas.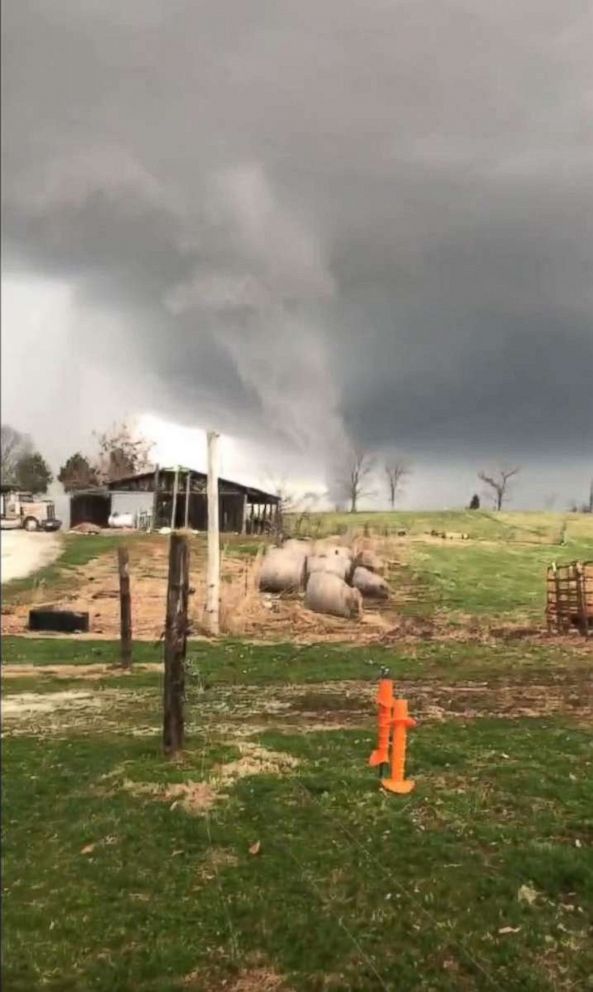 In Kentucky's Logan County, one person died from a house collapsing due to strong winds. In Simpson County, a man was killed after flooding washed away his car.
The third death, in Arkansas, was caused by a man's trailer being blown away during strong winds. Straight-line wind gusts of 70 mph were reported in parts of Arkansas.
There was also widespread damage in parts of Missouri, as well.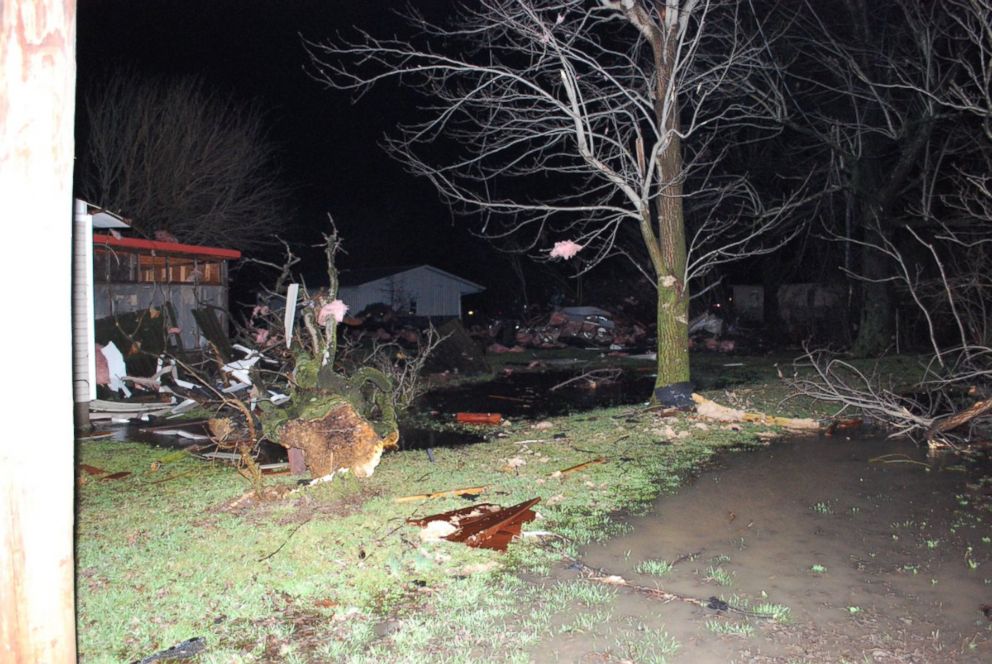 In Hopkinsville, Kentucky, damage to homes prompted 13 residents to relocate to a shelter and 25 residents to move into a hotel.
Over 4 inches of rain was reported in the Louisville, Kentucky area on Saturday. Louisville has seen over 10 inches of rain so far this month, nearly three times the city's average monthly rainfall.
According to the Louisville Division of Fire, there were over 100 water rescues overnight. Nearly 6 inches of rain has been reported in western Kentucky in the past week.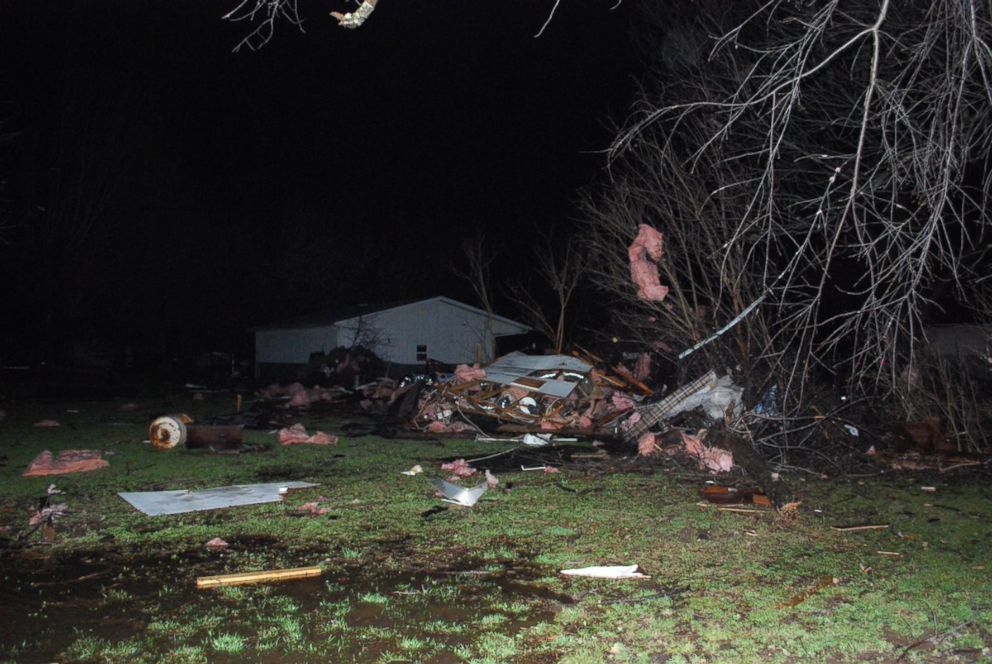 Now, the good news: The storms are rapidly losing intensity Sunday morning as they move off to the north and east. Drier air is finally moving into much of the central U.S. for the next few days. However, the concern for river flooding remains.